A Message from the President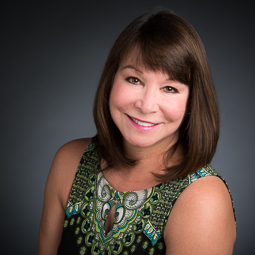 As President of the Mizzou Tiger Club – St. Louis, I'm proud to continue guiding our efforts to raise both funds and community awareness for our student athletes and athletic programs at the University of Missouri – Columbia through fundraising and community events within the greater metropolitan St. Louis area.  Our monthly lunches, Pigskin Preview, Coach Kadlec Memorial Golf Tournament, Annual Basketball Lunch and fall tailgates continue in full force with amazing attendance.  This year we hit two new historical marks.  For the first time in any Mizzou booster club history our annual Basketball Lunch highlighted the Women's Basketball program as well as the Men's, with Head Coaches Robin Pingeton and Kim Anderson as key-note speakers.  Our Club is committed to continuing this as a new tradition which we hope will promote increased awareness of our growing Women's program throughout the coming years.  We also received 501(c)(3) status with the IRS, which means that many of those companies and individuals who sponsor, or donate to, our events may now have those sponsorships and donations be treated as tax deductible.  Our next project will be a membership drive.  We are the only Mizzou booster club that does not have an official membership program in place, but we are working on changing that this year and welcome your input and support.  Finally, we recently applied for exemption from Missouri sales and use tax, which will increase net proceeds from most of our events if granted.
Our total amount of donations to the University for 2015 was $28,500, and we expect to match or exceed that amount in 2016.  Your continued financial support of the Club is essential to our attainment of that goal so I hope to so see all the old familiar faces of our local Mizzou fans, as well as many new ones, at our 2016 events.  GO TIGERS!
Becky Kling, President
Officers
Rebecca (Becky) Kling, President
Ron Gibbs, Secretary/Past President
Dan Besmer, Treasurer
Directors
Becky Kling
Ron Gibbs
Dan Besmer
Curt Sawyer
Gerry Moore
Allen Ricks
David Weaver
Gary Dickey
Margie Darner
Conn Davis
A.J. Griggs
Greg Greenwell
Robert Hofman
Elizabeth Grondalski
Rancy Hastings
Kathy Emge
Eric Coates
Abby Schaberg
Honorary Directors (Past Presidents)
Steve Hayes
Ed Travis III
Robin Wenneker
David Schmid
Ed Travis IV
Richard Feldman
Tony Dorn
Committee Chairpersons
Golf Tournament—Becky Kling/Ron Gibbs
Fall Tailgates—Rancy Hastings
Basketball Lunch—Curt Sawyer
Monthly Lunches—Conn Davis
Communications—Margie Darner/Greg Greenwell
Pigskin Preview—Becky Kling/Ron Gibbs
Webmaster—Brian Moore/Greg Greenwell
If you are interested in becoming a member of the board of directors or volunteering for a committee, please email Becky Kling.
* To be considered for a board member position, please download and complete the application.
** Board membership will be considered on a case by case basis by the current board of directors.